Most gamers have hidden personality disorders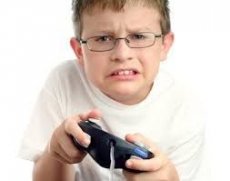 At the State University of Australia, scientists suggest that most gamers have hidden personality disorders, which can affect the treatment process. Experts recommend that before diagnosis, diagnose personality disorders in patients with this type of dependence.
In game dependence, a person develops intrapersonal and interpersonal problems. Just over 2% of people on the planet suffer from gambling.
As shown by earlier studies, in game dependence, a person often reveals mental disorders (anxiety, alcohol or drug dependence, mood changes, etc.).
Specialists in the new scientific project have studied the studies conducted to this point in order to find out whether the game addiction is related to the personality disorder or not.
As a result, it was found that when playing a game, a person was often identified with an antisocial, borderline, hysterical or narcissistic personality disorder.
Among the pathological gamers, borderline disorder was more often detected, in comparison with those who could control the gameplay. In borderline disorders, there is an imbalance in interpersonal relationships, self-esteem, nervousness.
As it turned out, the development of personality disorders and gambling dependencies are the same social and biological factors, in particular, problems with parents, childhood traumas, violence, depressive states, drug addiction, anxiety, difficulties in managing emotions.
With gambling addiction to gambling, as well as in patients with borderline personality disorder, there is usually social isolation, low self-esteem, difficulties in communicating with peers. In addition, this category of people is impulsive and suicidal.
According to Australian specialists, with additional diagnosis, it will be easier for doctors to determine the method of treatment. As the statistics show, with gambling addiction and personality disorder, patients three times more often interrupt treatment, in contrast to people who suffer exclusively from gambling addiction.
The doctor needs to show more understanding to "difficult" patients and more to motivate their treatment.
Gambling is quite popular in modern society, in Britain, about 70% of the population regularly play such games, and about 0.6% of adults are not able to control the gameplay, i.e. Suffer from gambling addiction.
Scientists conducted a study involving healthy people and gamblers.
Positron emission tomography did not reveal differences in the number of opioid receptors in the brain (opioids participate in cellular interaction).
Such results surprised specialists because it was believed that the game dependency is similar to alcoholism or drug addiction (with alcohol or drug dependence and patients with opioid receptors more than in healthy people).
The scientists decided to increase the level of the volunteers' endorphins and repeat the tomography. After taking amphitamine, the number of endorphins in patients with gambling dependence was lower than in the group of healthy people, in addition, the scientists found that gamblers get less pleasure from the high content of endorphins in the body. The results obtained, according to experts, will help to develop more effective methods of treating game dependence.