The first serum from the toxic shock syndrome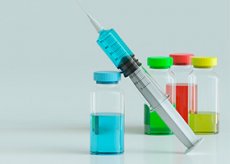 A severe disease, called toxic shock syndrome, is most often provoked by the influence of bacterial toxins on the body. This is a dangerous multi-organ damage caused by exotoxins of Staphylococcus aureus, or pyogenic streptococcus.
 
The syndrome is not diagnosed often, but the degree of its danger makes doctors increasingly think about the methods of its prevention.
Scientists from Australia were able to develop a unique in the world practice specific serum, preventing the development of the toxic shock syndrome. As described in the pages of the publication Science Daily, the drug was successfully tested in the first phase of clinical trials.
 
The syndrome of toxic shock became known about forty years ago. The pathological condition was more often found in women who used vaginal tampons during a month's bleeding. The basic signs of the syndrome were similar to the manifestations of sepsis: the deterioration grew rapidly, and the pathology often resulted in fatalities.
 
To prevent the development of the syndrome is an important task, which experts drew attention to. Now the problem can be solved by the serum developed by the employees of the Medical University of Vienna, with the financial support of Biomedizinische Forschungsgesellscaft mbH. The basis of the serum was a substance isolated from a detoxified staphylococcal toxin. Vaccination is administered subcutaneously, like most vaccinations.
 
The first stage of clinical testing was successful: almost five dozen young people (both women and men) experienced the effect of the drug. It was traced: after the injection of serum, antibodies directed against the microorganisms causing the toxic shock syndrome were synthesized in the participants. To check the concentration of antibodies, specialists used a standard blood test.
 
The results of the first wave of tests made it possible to prove: the serum possesses the necessary action, without causing any negative side effects.
To date, specialists have already initiated the second phase of clinical trials. Presumably, now many more volunteers of different ages will participate in the trials.
 
The toxic shock syndrome drew the attention of scientists in 1980, when an unmotivated increase in the incidence of pathology was observed, which was usually diagnosed in patients with extensive burns. The figures reflecting the statistics were disappointing: out of eight hundred affected patients, 38 people died. The cause of this phenomenon was soon discovered: all ill women used vaginal tampons. With prolonged use in the means of hygiene, pathogenic microorganisms - staphylococci accumulated, which caused the development of the toxic shock syndrome.
 
Details can be found in the periodical The Lancet Infectious Diseases, or at http://www.thelancet.com/journals/laninf/article/PIIS1473-3099(16)30115-3/fulltext