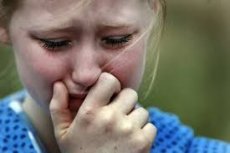 The problem of violence against women remains urgent in our time, and action on a global scale is needed to solve it.
Today, despite the efforts made, one in three women is subjected to violence (sexual or physical) by their partner, and about 7% of women have been subjected to violence by an outsider.
The problems of violence against women and forms of combating aggressive behavior are given great attention, but the level of violence, including partner's aggressive behavior, rape, damage to female genital mutilation, forced marriage, trafficking in women remains extremely high and leads to serious consequences.
Approximately 100-140 million girls around the world suffer from genital mutilation (in Africa alone, about three million girls suffer from this form of violence), approximately 100 million girls under 18 marry against their own will.
Many countries have made some progress in this area (to establish equality of men and women, to provide for criminal liability), however, as it turned out in practice, this is not enough. Girls and women continue to be subjected to various forms of discrimination and violence, do not have access to legal and other health services, even with laws in force in the country.
As the latest data show, insufficient efforts are being made to prevent violence against women.
Professor of one of the London schools Sh. Watts noted that every third woman in the world was subjected to aggressive and violent actions by a partner or by an outsider, which indicates the need for additional measures to prevent such actions.
According to the professor, it is important to strengthen services that help women who have been subjected to violence, but this requires, first of all, to ensure full equality between the sexes.
It is assumed that the work must be conducted both with the aggressors, and with potential victims. It is necessary to change social norms in people's minds, according to which a woman is in a lower position, in comparison with men.
On the eve of the 16 days devoted to combating violence against women, a series of publications was published that called on politicians, health professionals around the world to improve methods of preventing violence against women and girls.
The series of publications included five main activities:
The priority task of the government should be to allocate the necessary funds for taking measures to prevent violent actions against the female population.
At the legislative level, it is necessary to change the entrenched discriminatory norms in the minds of people who put women in a lower position and promote violence.
It is necessary to invest additional funds in strengthening non-violent forms of behavior, gender equality, as well as to support victims of violence.
The role of the health, justice and other sectors should be strengthened, and policies for prevention and response in each sector developed and adopted.
The government needs to allocate the necessary funds for scientific work and research, which are aimed at studying more effective measures to prevent violent actions.
Today, experts have only some information about what activities can be effective to prevent violent actions against the female population. The specialists are faced with the task of disseminating information and facilitating their implementation.
It is important to know!
The recommendations contained in this guide are limited only to the identification and treatment of sexually transmitted infections, as well as the conditions that are commonly observed in the management of cases of these infections.
Read more..