Every year, 25.5 million unsafe abortions are carried out in the world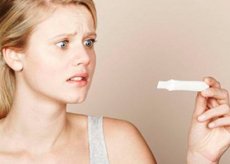 According to a recent study by the World Health Organization and the American Institute of Guttmacher (Guttmacher Institute), which deals with reproductive health, 55.7 million abortions are performed each year, 46% of which are 25.5 million abortions - are considered unsafe. 24 million annual abortions (97% of all dangerous manipulations for abortion) are in Africa, Asia and Latin America. Between 2010 and 2014, approximately 55% of all abortions (30.6 million per year) were safe (medical abortion or vacuum aspiration); 30.7% of all abortions (17.1 million) were classified as less safe (for example, if abortion was performed by scraping). And 8 million abortions (14.4% of all abortions in the world) were classified as dangerous, because they were conducted by unqualified persons using dangerous or invasive methods (for example, the use of chemicals, the introduction of foreign bodies, etc.). Almost all abortions in developed countries (87.5%) were safe with similar indicators by region. The exception was Eastern Europe, where unsafe abortions accounted for more than 14.2% of pregnancy interruptions. The share of dangerous abortions in Western Asia exceeded 48%, South-East Asia - 40%, southern Africa - 26.5%. In countries where the law prohibits abortion, almost one third (31.3%) of abortions were classified as the most insecure for women's life and health.
Medical expert editor
Portnov Alexey Alexandrovich
Education: Kiev National Medical University. A.A. Bogomolets, Specialty - "General Medicine"
Other articles on the topic

Termination of early pregnancy is a concept that includes interrupting pregnancy at the request of a woman before the twelfth week, and also for medical reasons until the twenty-second week.

Mini abortion is a procedure that allows you to terminate a pregnancy at an early age with a minimally invasive and low traumatic method. The availability of this procedure is high, as well as the possible indications for its conduct.
Herbs for abortion or, in other words, abortive use for the purpose of interrupting an unwanted pregnancy. After consuming the infusions or decoctions of such herbs, the fetus begins to tear away, the muscles of the uterus come to tone.
The latest research relating Every year, 25.5 million unsafe abortions are carried out in the world

There are historical and modern evidence that it is conscience and consciousness that are the main motivators that make doctors do abortions.

Medical abortion is a modern and effective means of interrupting pregnancy in the early stages.