Every year, 25.5 million unsafe abortions are carried out in the world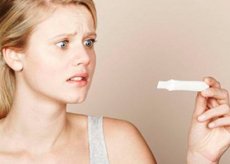 According to a recent study by the World Health Organization and the American Institute of Guttmacher (Guttmacher Institute), which deals with reproductive health, 55.7 million abortions are performed each year, 46% of which are 25.5 million abortions - are considered unsafe. 24 million annual abortions (97% of all dangerous manipulations for abortion) are in Africa, Asia and Latin America. Between 2010 and 2014, approximately 55% of all abortions (30.6 million per year) were safe (medical abortion or vacuum aspiration); 30.7% of all abortions (17.1 million) were classified as less safe (for example, if abortion was performed by scraping). And 8 million abortions (14.4% of all abortions in the world) were classified as dangerous, because they were conducted by unqualified persons using dangerous or invasive methods (for example, the use of chemicals, the introduction of foreign bodies, etc.). Almost all abortions in developed countries (87.5%) were safe with similar indicators by region. The exception was Eastern Europe, where unsafe abortions accounted for more than 14.2% of pregnancy interruptions. The share of dangerous abortions in Western Asia exceeded 48%, South-East Asia - 40%, southern Africa - 26.5%. In countries where the law prohibits abortion, almost one third (31.3%) of abortions were classified as the most insecure for women's life and health.
Other articles on the topic

Depending on the clinical symptomatology distinguish between threatening spontaneous abortion, abortion, abortion in progress (incomplete or complete), an undeveloped pregnancy, an infected abortion.

In the early stages of pregnancy, with the emergence of dragging, aching pain in the lower abdomen and lower back, women with a habitual miscarriage of pregnancy, along with pathogenetic therapy, should undergo treatment aimed at normalizing the...

In this article, we propose to find out why some women experience pain after abortion, what are their causes and what is the prophylaxis. But first let's consider the very concept of abortion.
The latest research relating Every year, 25.5 million unsafe abortions are carried out in the world

The Turkish press writes that if the parliament passes a bill banning abortions, local tour operators will start organizing so-called "abortion tours", including in the Crimea.

The tendency of the increase in the number of abortions conducted outside the clinics by unqualified persons is noted in the report of the World Health Organization (WHO)