Condoms from grass will be thinner and stronger

х
All iLive content is medically reviewed or fact checked to ensure as much factual accuracy as possible.
We have strict sourcing guidelines and only link to reputable media sites, academic research institutions and, whenever possible, medically peer reviewed studies. Note that the numbers in parentheses ([1], [2], etc.) are clickable links to these studies.
If you feel that any of our content is inaccurate, out-of-date, or otherwise questionable, please select it and press Ctrl + Enter.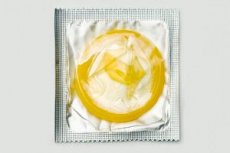 Condoms have existed for a long time, with time they have undergone more and more changes and today, it would seem, scientists have already invented the most subtle and lasting. But Australian scientists said that they managed to create even finer and stronger contraceptives, and not from the usual latex or graphene (which, incidentally, is also not so long ago decided to use for the production of condoms), but from a completely, at first glance, unsuitable for This material is a triode.
Triodion is a plant of the genus of cereals, grows in the deserts of Australia. To use this rather hard grass for the manufacture of condoms, Professor Darren Martin suggested with a group of scientists from Queensland University. Specialists extracted from the plant nanocellulose, which several times improved the properties of condoms (nanocellulose mixed with latex, resulting in the polymer becomes stronger and acquires improved quality). 
At one of the American factories for the production of latex products specifically for the Martin group, a trial batch of condoms with nanocellulose was made. The prototypes underwent standard "burst" tests, in which condoms are inflated until the product bursts. 
Tests have shown that condoms from triodia can withstand 20% more pressure and 40% more than the maximum allowable volume, compared to conventional latex products.
In a press release, Darren Martin said nanocellulose is a flexible additive that allows the membrane to be more elastic, sturdy and thin. According to the research group, the new technology for the production of condoms will allow producing goods with a thickness of only 0.045 mm, while condoms will fully meet the required quality standards and exceed existing modern latex products in their properties.
It should be noted that the development of Australian specialists has already interested the leading manufacturers of "rubber products."
A new material with nanocellulose can be used not only for the manufacture of contraceptives, but also for the production of the finest gloves that are used for medical purposes. According to scientists, such gloves will provide maximum sensitivity, in addition, they will less tired hands, which is especially important for surgeons, laboratory technicians, whose work requires increased accuracy.
Martin's group admitted that they used a prickly plant to make protection against sexual infections and unwanted pregnancies, they were suggested by the indigenous people of Australia, although Australians use resin from triodia as an adhesive.
By the way, the University of Queensland concluded an agreement with the union of aboriginal peoples, according to which a certain part of the income derived from the sale of unique technology is due to them.
Specialists also noted that if nanocellulose becomes widely used in the production of latex products, it will give new opportunities for economic development in remote corners of Australia, where a triad grows.
[1]